White Powdery Mildew
---
by Nebula Haze
How to Prevent & Stop Bud Rot (quick summary)
Air circulation - Make sure there's always plenty of air moving over all the buds and leaves, and through the plant. This can take careful planning.
Picture: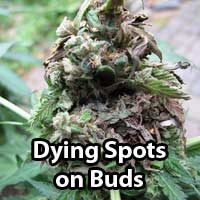 Big Symptom Picture: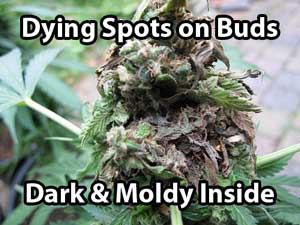 Leaf Color:
Edges Appear Brown or Burnt
Dark or Purple Leaves
by Sirius Fourside
White spots on your leaves? Leaves dusted with round patches of powder that looks like flour?
It could be White Powdery Mildew.
Picture: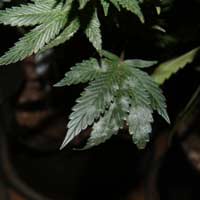 Big Symptom Picture: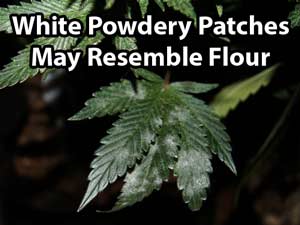 Leaf Color:
Pale Color Leaves
Patches of white powder on leaves
Leaf Symptoms:
Upper Leaves / Newer Growth Affected
Lower Leaves / Older Growth Affected
Patches of white powder on leaves
Spots
Mottling / Mosaic
Wilting / Drooping