Nutrients
---
For many people, nutrients can be a pretty confusing topic. Not only are there tons of companies to wade through, but some companies have multiple nutrient lines, extra supplements, additives, etc. And once you're through with that, you still have to figure out how much and how often to feed your plants.
Luckily, many of the major nutrient lines out today will grow great cannabis. However, some can empty your wallet and leave you with much more work than is needed!
by Nebula Haze
---
Table of Contents
by Nebula Haze
Cannabis plants grow best when they're getting the nutrients they need at the right time. Humans are the same way; if we're missing certain vitamins it limits our growth when we're young, and as we get older a lack of vitamins causes us to become sick in strange ways.
by Nebula Haze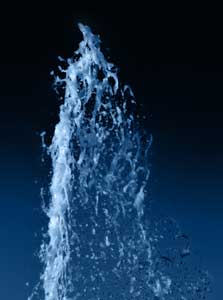 "RO" or "Reverse Osmosis" water has been treated to make sure you're dealing with just water, without any other contaniments or minerals.
Unlike humans with our complicated social systems, dietary needs, etc., the cannabis plant has a very short list of things it needs to be happy and grow buds: Light, water, air and nutrients.
Light is the easy one since more light is usually better for your plants.
Water isn't much trouble since any clean water from pretty much any source will do as long as the pH is corrected.
Air is free and you can move it around with a cheap oscillating fan…easy!
Question: My first bottom leaves have died and the tips on 3 of my 12 plants have started turning yellow. This is my first grow.
Here's a picture showing the damage on one of the marijuana plants:
Question: How Do You Manage pH with Organic Soil?
How do I manage the pH of my soil when growing organically?
Question: How much Fox Farms nutrients do I feed to my marijuana plants?
Question: Why did my plant stop growing? The tops of my plants are curling, wilting, and looking rough around the edges...
Question: Why is my whole plant wilting, curling, with tips turning black and leaves turning yellow? Just flipped to flowering stage. Plant is drinking less than normal.